Seamless steel pipe production process of new development
Seamless steel pipe production process of new development
Abstract: Positive 1 Introduction In recent years, countries in the world after another to build a new unit of seamless steel pipe. Uses a lot of new technology in these units, the formation of a small surge of seamless steel pipe production process the torrent. In the design of these units are considered to fully enhance the efficiency and improve product quality, save energy, resources and labor conditions. This article aims to review the progress made by the seamless steel pipe production technology, to assess the current level of seamless steel pipe production process, and pointed out that the trend for future development.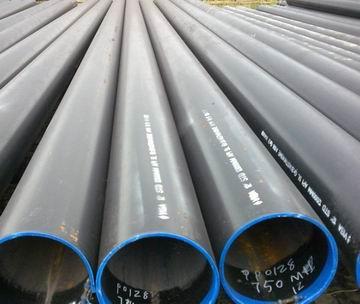 Key words: seamless steel pipe production and production technology push rolling perforated semi-floating mandrel rolling tube machine Mannesmann piercing to improve product quality piercing process eccentricity pipe mill
Abstract: This paper describes the concept and development of special welding tube trend. World welded line pipe, oil well pipe and coiled tubing, continuous line pipe Development Status and Trends. As a reference to a company in the United States production welding oil well pipe, line pipe, the process characteristics of the product, analyze the gap of China in the development of special welding pipe production compared with the international advanced level. Pointed out: special welding pipe production in China started late, the gap with the international advanced level, according to market demand as soon as possible to achieve serialization, standardization, and give full play to the advantages of pipe products to produce high-end products.
上一篇:Spiral steel pipe forming internal stress relations