ABOUT US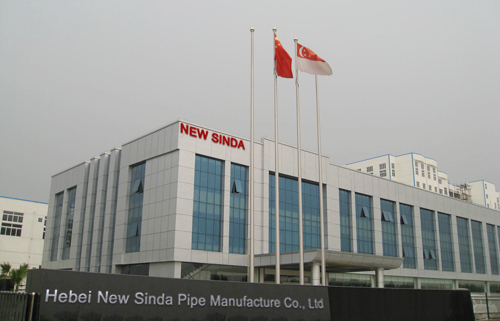 Hebei Longtaidi Pipe Manufacture Co., Ltd. is located in Mengcun Hui Autonomous County of Hebei Province, which is the hometown of steel pipes and pipe fittings in China. We are only 50km away from Huanghua Port. Our company enjoys convenient transportation and fine logistics.

We are specialized in manufacturing pipes and pipe fittings. We were established in 1980. Our company covers an area of 50,000 square meters, of which the workshop covers 5,000 square meters and the office building covers 1,000 square meters.

Our company is a leading manufacturer of seamless steel pipes, alloy steel pipes, thick-walled steel pipes,ERW pipes,LSAW pipe,DSAW pipe,SSAW pipe, high pressure boiler pipes, large diameter thick-walled seamless steel pipes, small diameter seamless steel pipes and thick-walled seamless steel pipes, with superior quality and reasonable prices..

We integrate perforation, hot-rolling, cold drawn production and sale and implement the strategic principle of "diversification". Our company covers an area of 100 acres and has 300 employees, with 2 hot rolling mills, 6 cold Pull units and 2 perforation units.

Our company produces steel pipes in MM25-219X2-30 and MM76-3200 4-100 specifications, with advanced technologies, the first-class production, high quality and good prices. Our company warmly welcomes new and old customers to come for visit.
.
The products are also well sold in the international markets and highly appraised by customers. Our major products are thick-wall seamless steel pipes, alloy pipes, large diameter thick-wall pipes, elbows, flanges, tees, reducers, pipe caps and so on. Special designs are available.
Standing Materials: 20#, 45#, 16Mn, 27SiMn of 12Cr1MoV, 15CrMo alloy pipes (GB6479-2000) and petroleum cracking pipes (GB9948-88)

Our company supplies good products, excellent services, reasonable prices and satisfying services to our customers. Our company sells steel pipes to oil, coal, chemical, fertilizer, boiler, building, Machinery, shipbuilding and other industries.

Our company now has a large number of alloy pipe and high-pressure pipe stock, with competitive prices for wholesale and retail. We provide you with fast quality services and welcome new and old customers to negotiate business with us. "Customer first, Reputation first" is our relentless pursuit! We hope to go hand in hand and seek for common development and a bright future with you.

Main Materials: (alloy tubes) 12Cr1MoV, 10CrMo910, T91, 15CrMo, 35CrMo and 40CrMo; (Seamless steel pipes) 20#, 45#, 20G, 40Cr, 20Gr, 16Mn, 45Mn and 27SiMn of Cr5Mo

Our company mainly custom makes 219-426 * 25-60 thick-walled seamless steel pipes, with 45#, 27SiMn and 16Mn materials.

Note:
1. A large supply for your special wall thickness and material seamless steel tubes, cold drawn precision tubes and a variety of thermal expansion products

2. Our aim: allow you to save money, save time and get the peace of mind. Our company is able to build all kinds of special specification and special material seamless steel pipes, with prompt delivery, low prices and excellent quality, together with the original material Certificate.

3. Our company produces good quality steel pipes and has a big stock, with reasonable prices and prompt delivery, being one of the good steel pipe manufacturers in Shandong, one of the seamless steel pipe manufacturers, one of the large diameter thick-walled seamless steel pipe factories and one of the precision seamless steel pipe plants. With honesty and the principle of "mutual benefits", our company invites new and old customers to visit us for business negotiation.