ASTM Seamless pipe Size deviatio,ASTM Seamless Tube Size
We seamless steel pipes from OD1/4" to OD24", thickness SCH30, SCH40, SCH80, SCH160 and so on, according to the standards such as GB\ASTM\API 5L\API 5CT, DIN, and JIS.
main pipes: ASTM seamless pipe, alloy pipe, boiler tube, high pressure tube, fluid pipe, thick wall steel tube, cold-drawn steel tube, precision steel tube, large diameter seamless steel pipe, all kinds of special specifications material, diameter, wall thickness for the user.
(1)From 1/8"-1", our pipes are cold drawning.

(2)From 1-1/2"-12", our pipes are hot rolling.

(3)Over 12", our pipes are hot expansion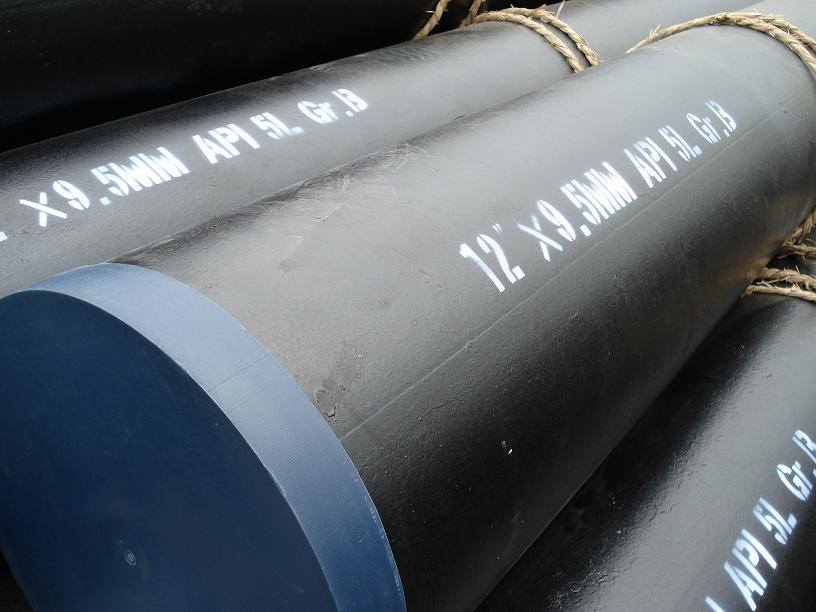 Standard

Size deviation

OD

thickness

Single

ASTM A53

≤1.5 inch

±1/64 inch
[0.4mm]

±12.5%

±10%

≥2 inch

±1%

ASTM A106

1/8 – 1.5 inch
6-40 mm

±1/64inch
[0.4mm]

±12.5%

+10%
-3.5%

1.5-4 inch
40-100 mm

±1/32inch
[0.8mm]

4-8 inch
100-200 mm

+1/16inch[1.6mm]
-1/32inch[0.8mm]

8-18 inch
200-450 mm

+3/32inch[2.4mm]
-1/32inch[0.8mm]

18-26 inch
450-650 mm

+1/8inch[3.2mm]
-1/32inch[0.8mm]

26-34 inch
650-850 mm

+5/32inch[4.0mm]
-1/32inch[0.8mm]

34-48 inch
850-1200 mm

+3/16inch[4.8mm]
-1/32inch[0.8mm]

ASTM A213

±10%

ASTM A252

±1%

±12.5%

+15%
-5%

ASTM A335

1/8-1.5 inch
6-40 mm

+1/64inch[0.40mm]
-1/64inch[0.40mm]

1/8-2.5inch
6-65mm

+20%
-12.5%

>1.5-4 inch
>40-100 mm

+1/32inch[0.79mm]
-1/32inch[0.79mm]

>4-8 inch
>100-200 mm

+1/16inch[1.59mm]
-1/32inch[0.79mm]

>2.5inch
65mm,
t/D≤5%

+22.5%
-12.5%

>8-12 inch
>200-300 mm

+3/32inch[2.38mm]
-1/32inch[0.79mm]

>12 inch
>300mm

±1%

>2.5inch
65mm
t/D>5%

+15.0%
-12.5%

ASTM A500

≤1.9 inch
48 mm

±0.5%

10%

≥2.0 inch
50 mm

±0.75%

ASTM A501

≤1.5 inch

±1/64inch[0.4mm]

±3.5%

>1.5 inch

±1/32inch[0.79mm]

ASTM A519
For Round
Hot-finished
Tubing

≤2.999inch
76.17mm

±0.02inch[0.51mm]

3.0-4.499inch
76.2-114.27mm

±0.025inch[0.64mm]

4.5-5.999inch
114.30-152.37mm

±0.031inch[0.79mm]

6.0-7.499inch
152.4-190.47mm

±0.037inch[0.94mm]

7.5-8.999inch
190.5-228.57mm

±0.045inch[1.14mm]

9.0-10.750inch
228.6-273.05

±0.050inch[1.27mm]

ASTM A523

±1%

ASTM A524

1/8-1.5inch

+1/64inch[0.4mm]
-1/32inch[0.8mm]

±12.5%

+6.5%
-3.5%

>1.5-4inch

±1/32[0.8mm]

>4-8inch

+1/16inch[1.6mm]
-1/32inch[0.8mm]

>8-18inch

+3/32inch[2.4mm]
-1/32inch[0.8mm]

>18inch

+1/8inch[3.2mm]
-1/32inch[0.8mm]

ASTM A556

<1.0inch[25.4mm]

±0.004inch
0.10mm

+20%
0

1.0-1.25inch
25.4-31.7mm

±0.006inch
0.15mm

ASTM A589

<1.5inch

±1/64inch[0.4mm]

±5%

≥1.5inch

±1%

ASTM A795

<1.5inch

±1/64inch[0.4mm]

±12.5%

±5%

≥2inch

±1%
ASTM Seamless pipe Size deviatio,ASTM Seamless Tube Size
上一篇:DIN17175 Heat Resistant Seamless Pipe,DIN 17175 Boiler tube